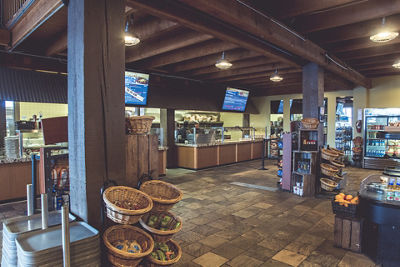 Grab n' Go food to fill your belly
The Lodge at Big Springs
Located at the top of Big Springs Gondola, The Lodge at Big Springs has something for everyone, whether you are mountain biking, hiking, or sightseeing. Enjoy a variety of options of traditional lodge food to fill your belly, or a refreshing beverage to cool you off. The Lodge at Big Springs is centrally located at mid-mountain where you, your family, and your friends can find freshly made offerings and enjoy stunning views of the mountain.
The Lodge at Big Springs
Hours: Opening and closing times may change throughout the season. For the most up to date information view our Hours of Operation page.
Location: Located at Mid-Mountain near the Big Springs Gondola