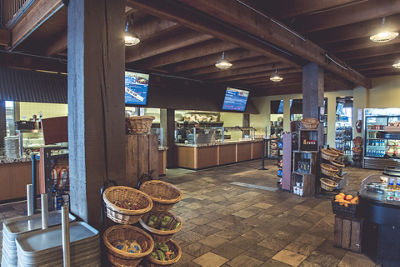 Open starting 11/23
The Lodge at Big Springs
Located at the top of Big Springs Gondola, The Lodge at Big Springs has something for everyone, whether you are skiing, snowboard, or sightseeing. Enjoy a variety of options of traditional lodge food to fill your belly, or warm you up with a hot beverage. The Lodge at Big Springs is centrally located at mid-mountain where you, your family, and your friends can find freshly made offerings and enjoy stunning views of the mountain.
Hours:
Opening November 23rd
Daily: 8:30am - 3pm
Location:
Located at Mid-Mountain near the Big Springs Gondola
Save 20% Off On-mountain Meals At Northstar
As a pass holder, you can save 20% off a quick lunch, pick-me-up, or early-afternoon après. Just scan your pass and save at the following locations at Northstar:
Year Round
Winter Only
Summit Smokehouse
Zephyr Lodge
Savings apply on orders up to $150 per day and discounts do not apply to alcohol.

Explore the App

, opens in a new window
Discover the best of Northstar's culinary delights with our food and beverage options. Find restaurants, quick serve, and more. Let your taste buds guide you to your next delicious destination.
Discover All Mountain Dining