Cross Country, Telemark, and Snowshoe Center
Closed for the 2021-22 Winter Season
The Northstar Cross Country, Telemark and Snowshow Center is now closed for the 2021-22 Winter Season.

Thank you and see you next winter!
Mile After Mile, Smile After Smile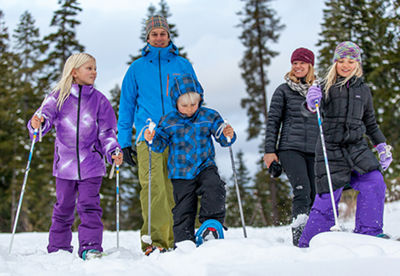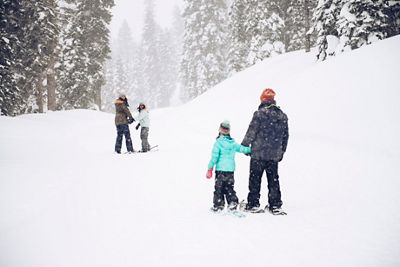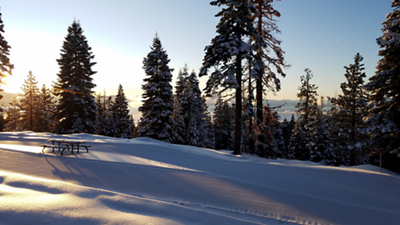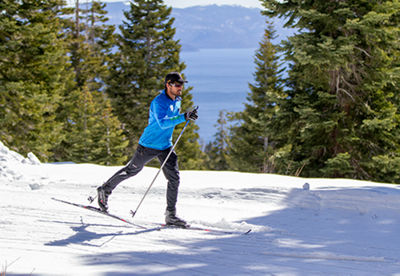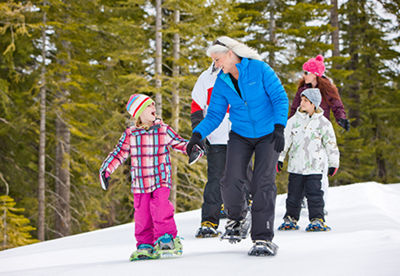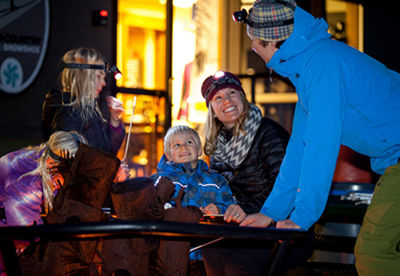 Previous tab
Previous tab
Explore our easy, approachable terrain for all ages and ability levels so you and your family can enjoy the mountain together – whether it's your first time or your 500th.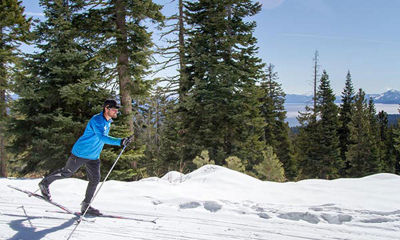 Escape Into The Serenity
Cross country or "Nordic" skiing is the perfect way to spend your day touring the mountains with impeccably groomed trails and endless high alpine views.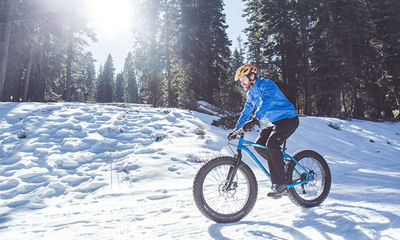 Like Riding A Bike...
With super-wide snow tires that can trudge through just about any amount of snow, fat biking consistently surprises guests as an activity that is "way more fun than expected."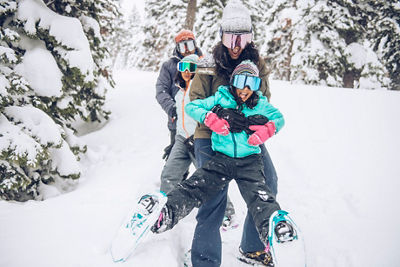 Snowshoe with a View
Snowshoeing is a fun way to mix things up on the mountain with tons of scenic trails, sights along the way and infinite photo-worthy moments. The bottom line is, if you can walk, you can snowshoe.
Don't forget to end your trek properly, with a cup of hot chocolate in hand next to a firepit.
Check out our special guided snowshoe tours for an elevated evening experience!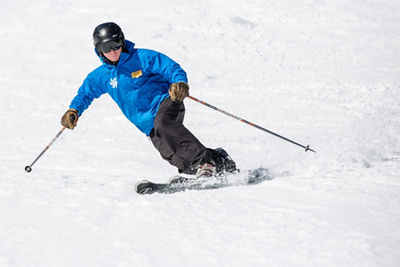 Learn to Tele
Already master the mountain alpine-style and looking for a new challenge or looking to fine tune your skills and truly perfect your technique? Telemark participants are required to purchase a separate full lift ticket for access to the mountain.
• Beginner 1/1, 1/15, 2/5, 2/19, 3/5, 3/19, 4/2, 4/16
• Intermediate 1/8, 1/29,2/12,3/12, 4/9
• Advanced 1/22, 2/26, 3/26, 4/23
Rates & Offerings
Northstar offers top-of-the-line rental equipment as needed and private guides to help with technique, not to mention a vast knowledge of the area to provide a nice tour of Northstar while leading you from one spectacular view after the next.
Daily Trail Rates
Adult
$57
Child
(5-12)
$44
Child
(5 & Under)
Complimentary
Cross Country & Snowshoe Lessons
Lessons
Adult

(Lesson, Trail Pass & Rentals)

$118
Child

(Lesson, Trail Pass & Rentals)


(12 and under)
$92

Private Lessons (2-3 Hours)

(Does not include Trail Pass or Rental)

$264
*Additional options available. Please call the number below for more information.
Equipment Rentals
Cross Country or Snowshoe Rental Combo
(Skis or snowshoes, boots & poles):
Adult Cross Country Rental Combo
$44
Child Cross Country Rental Combo
(12 and under)
$27
Adult Snowshoe Rental
$44

Child (12 and Under) Snowshoe Rental

$27
Telemark Demos
(75 mm & NTN)
$87

Fat Tire Bike - 1/2 Day Rental

(Reservations required. Please call for availability)

$59

Pedal Assist E Bike -1/2 Day Rental

(Reservations required. Please call for availability)

$89
Thule Chariot Child Carrier
$26
"The Cross Country Center is a hidden gem and was such a cool way to experience the mountain from a totally different lens with amazing views."

Marc, Mill Valley, CA