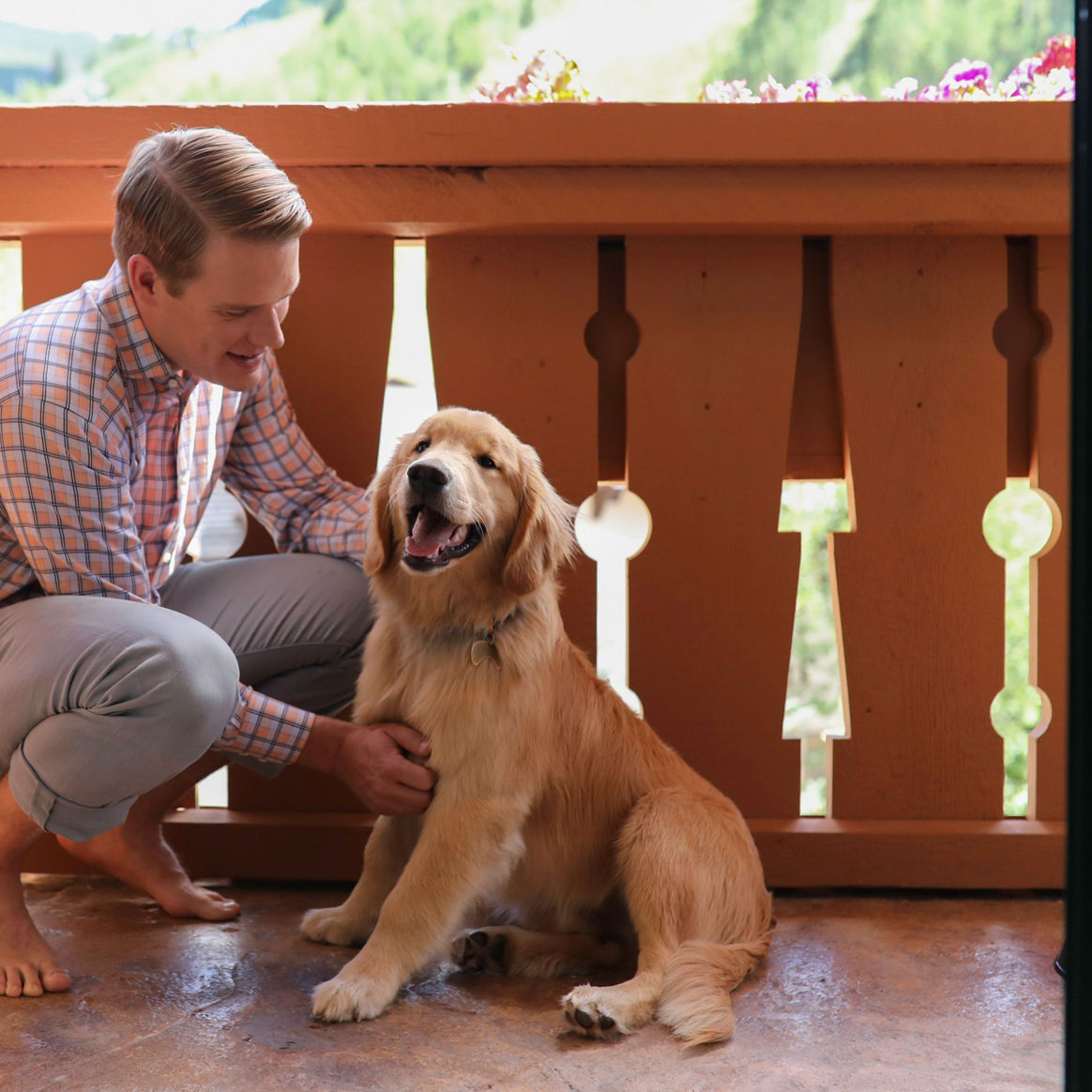 No outdoor adventure is complete without bringing your fluffy companion along, and exploring Lake Tahoe with your favorite dog is a great way to experience the area's wonders. There are many dog-friendly hikes in North Lake Tahoe, making the summer hiking season in Tahoe a family event. From short and easy to long and strenuous, many trails offer accessibility for everyone no matter your skill level. Let's dive in and discover the top North Lake Tahoe dog-friendly hikes.

West Martis Creek Trail

If you're looking for an easy hike, you'll want to start off on the West Martis Creek Trail. This easy 1.6-mile loop can be accessed as the base of the Big Springs Express Gondola at Northstar Resort, which is also pet friendly. The loop takes you through a small 236-foot elevation change on a mostly flat, even surface. There are no bikes permitted on this trail, so it is generally considered a great place to hike with dogs on a leash.

Sawmill Lake Trail

A slightly more challenging trail, the Sawmill Lake Trail is another great choice for dog-friendly hikes in North Lake Tahoe. This 2.1-mile moderately rated out-and-back trail is also located at Northstar Resort. You can access the trailhead by heading behind The Lodge at Big Springs. Taking hikers an average of an hour to complete, the Sawmill Lake Trail features a 400-foot elevation gain and stunning views of the surrounding mountain range. Like other Northstar hiking trails on this list, dogs are permitted and must be on a leash.

The Backside Loop at Northstar

For those looking for more of a challenge for themselves and their furry best friends, the Backside Loop at Northstar is a hiker's dream. This dog-friendly hike in North Lake Tahoe is a strenuous 12-mile loop on a mixed-use trail located on the backside of Northstar Resort. Intended for hiking in spring through fall, the Backside Loop is a collection of Northstar Resort trails that are interconnected and weave through the area. The 4,000-foot elevation change on this trail isn't for the faint of heart, so be prepared and bring plenty of snacks and water. Leashed dogs are permitted, however, you may encounter mountain bikers on the trail, so use caution.

The Stateline Lookout Trail

Just across the Nevada border in North Lake Tahoe sits the Stateline Lookout Trail. An easy 1.7-mile loop that takes you along Crystal Bay and the Lake Tahoe shoreline, this is another great place for North Lake Tahoe hikes with dogs. The trail starts in Nevada and ends in California at an old fire lookout station. Mostly paved, the trail features a 300-foot elevation change and a consistent grade between 8 and 12 percent, making it unsafe for strollers and wheelchairs. Dogs are permitted on the trail and must be leashed. The Stateline Lookout trail takes an average of 45 minutes to complete.

The Pinedrop Trail

Located in North Lake Tahoe Regional Park, the Pinedrop Trail is an easy 2.6-mile loop with a slight 130-foot elevation change. A mixed-use trail with a 5% grade, this is one of North Lake Tahoe's most popular dog-friendly hikes. Parking, which carries a small charge, can be found off Donner Road on the west side of the park. The trail is completely paved, making it suitable for dogs, strollers, and wheelchairs, and the trail is open daily from dawn until dusk.

There is also a one-acre off-leash dog park called The Outback. The park features agility equipment for your pup, including crawl tubes, fire hydrants, bridge walks, and ring jumps. The Outback is open from spring until fall.

Tahoe Rim and Watson Lake Loop

Located close to Carnelian Bay in North Lake Tahoe, the Tahoe Rim and Watson Lake Loop is a 3.9-mile moderate hiking loop that takes an average of two hours to complete. The dog-friendly hike in North Lake Tahoe takes you through gently rolling hills beside the quaint Watson Lake and winds through fields of wildflowers. The trailhead is easily accessible from Highway 89 in northwest Tahoe. Dogs are permitted on the trail and in the lake but must be leashed.

Hanes Flat Trail

Taking an average of three hours to complete, the Hanes Flat Trail is a 6.5-mile moderately challenging hike that's perfect for a spring or fall day. Part of the Tahoe Rim Trail, this loop gains over 1,000 feet in elevation throughout. The trail winds through evergreen forests, wildflower groves and features many great spots to have a picnic or a rest. Hanes Flat is accessible from either Forest Road or Olive Street, but there is no formal parking at the Olive Street entrance. The trail is mixed-use and can be quite heavy with mountain biking traffic at times. Dogs are welcome but must be kept on a leash.



Tips for Exploring Dog-Friendly Hikes in North Lake Tahoe
Although there's no better way to spend a day than out hiking with your furry best friend, there are some things to keep in mind while hiking with dogs in North Lake Tahoe. Check out a few tips for exploring dog-friendly trails on your next trip.
Weather and elevation on North Lake Tahoe hiking trails can change rapidly and without warning. Be sure to pack extra water for your pooch.
All California counties have a six-foot leash law, and North Lake Tahoe is no exception. This means while your dog is outside, it must be leashed.
Don't forget collars and ID tags while you're hiking with your pup. In the event of an emergency, you want to make sure your pet is safe and identifiable.
Be sure your dog is up to date on their vaccinations, especially rabies and leptospirosis, as North Lake Tahoe features abundant wildlife.
Ready to Get Hiking in North Lake Tahoe?
Pack up your pooch and hiking boots and head to
Northstar Resort
for an action-packed getaway. Discover what Lake Tahoe has to offer and start planning your next amazing adventure. From fun dog parks to
pristine hiking trails
, there's a great outdoor adventure waiting for you and your best friend.