WINTER 22/23
Located in the heart of The Village at Northstar, the ice skating rink is the perfect place to gather with family, meet new friends, or relax by a warm fire pit. Access to the rink is free of charge. Rink open daily in the winter season, weather permitting.
The Ice Rink is now open for the season*

See activities office next to True North for details and rentals.

*As conditions permit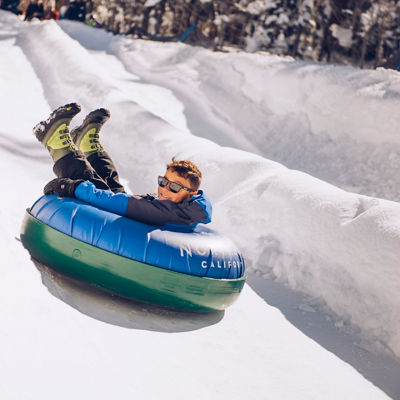 Winter 22/23 Season
Village Hike and Tube
Give the kids something fun to do while you relax at a nearby fire pit on the Overlook. This experience is the ultimate way to have fun right in The Village. Hop in a tube, slide down the hill, repeat. Take the fun to the next level by racing a friend down the hill in the neighboring lane. The best part? Unlimited sliding! The fun will surely create lasting memories.
Opening Day for Winter 22/23 TBD